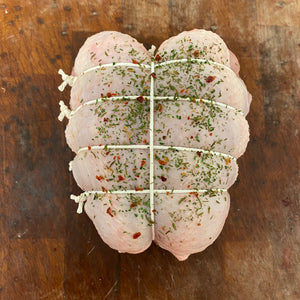 A whole Irish deboned chicken is expertly stuffed with your favorite mix of ingredients to provide a hearty, flavorful experience. Boneless and easy to carve, it makes the perfect dish for busy weeknights and Sunday dinner.
Our stuffing is made using our award winning pork sausage meat blended with sage, onion and breadcrumb.
Available in two sizes a medium chicken feeds 4-6 whilst the larger bird feeds 6-8 people.