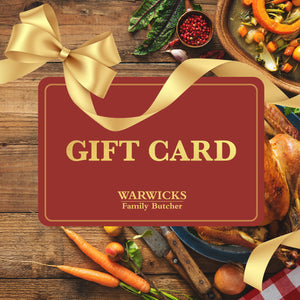 Give the gift of fresh produce and the finest quality meat!
Gift cards will be redeemable immediately through our online store. When you purchase the card you'll receive an email detailing the amount and the unique gift card code that should be entered when checking out on this website.
Please note these are not redeemable in store and must be used on this website.