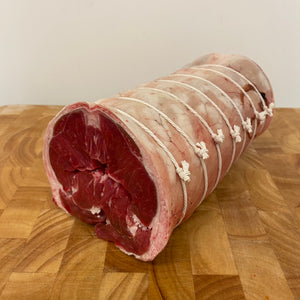 Boneless saddle of lamb cut from our grass fed lambs.
This is both sides of the loin and fillet of lamb with the bones removed and hand tied. This makes for an exceptionally luxurious roast with very tender sweet meat.
Typically weighing 1.25-1.5kg this joint will serve 5-6 people comfortably.