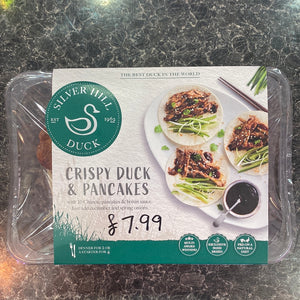 Crispy roast duck with 10 Chinese pancakes and hoisin sauce.
Marinated in a blend of Chinese spices succulent tender duck meat and crispy skin are accompanied by hoisin sauce and 10 Chinese pancakes, simply add spring onion and cucumber to serve a tasty treat.
A great as a starter for 4 people or a meal for 2.