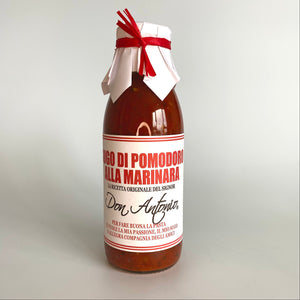 Marinara is a classic tomato sauce flavoured with oregano, parsley and garlic.
Consisting of Italian tomato pulp with extra virgin olive oil, onions, garlic, celery, carrots, oregano and sea salt – ideal for pasta, bruschetta, pizza or meat dishes.
All sauces from Don Antonio have been carefully crafted with only the finest ingredients, resulting in a delicious flavour with real Italian taste.