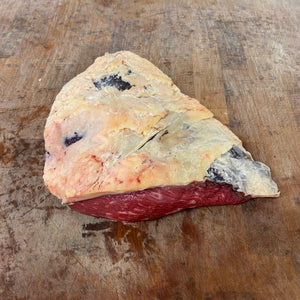 Picanha cut from our premium grass fed cattle, dry aged to perfection.
Picanha is also known as rump cap is highly prized in Brazil for its juicy and tender but also richly flavoured due to the fat covering.
This makes for a great flavour packed special roast or alternatively cut into thick steaks.
Average weight appx 1.5kg+