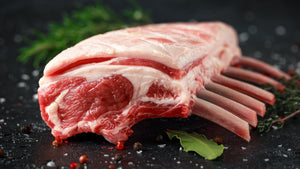 8 bone rack of lamb cut from our grass fed lambs.
Classically french trimmed a rack of lamb is beautiful when well seared in the pan and quickly finished in a hot oven. 
Perfect to serve 2 people.
Sending this as a gift? Don't forget you can add a personalised note during checkout.